Selling Your Home in Northwest Florida
Preparing Your Home for Sale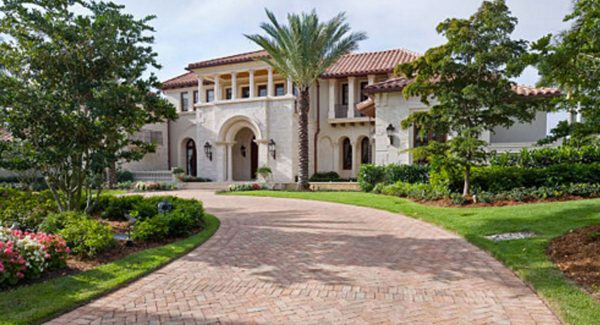 Now that you've decided to sell and have completed all the paperwork needed, you can make your house more desirable for sale so that you can receive the best price for it. Here are a few basic tips for getting your house ready to be shown and selling your home:
Spruce up your yard. You can trim bushes, cut grass, clear weeds and add a few pots of vivid flowers to make your house more inviting.
Make sure your entry area is fresh and clean. Sweep the porch, patio and walkway and repaint the front door if needed.
Repair any minor issues in your home that might make a bad impression. Torn screens, leaky faucets and cracks in drywall are minor things that can turn your potential buyer away. You should also replace any burnt out light bulbs.
De-clutter your home. Unnecessary furniture and out-of-season clothing should be put into storage or packed away in the garage. Make your home and closets appear larger by clearing out spaces in rooms and closets.
The home should be kept in top condition, thoroughly clean and neat. This includes cleaning the blinds and windows and being sure all doors, molding, switch plates, and baseboards are also clean.
Be sure the home smells clean and fresh. You can freshen up by opening windows and cleaning the carpeting and drapery. Also use air fresheners, aromatic diffusers or soft candles to provide an enticing scent.
Hopefully these tips on staging your home for sale provide helpful information. We may also share suggestions when we visit your home that should help you ready it for showing so you can receive top dollar.
What Can I Expect to Receive After Selling My Home?
This is the most important detail in the sale of a home to a seller, but often times "Net Profit" is not even talked about. Most people focus on what it costs to sell their home and overlook their gain.
Once you receive an offer, your Realtor will help you to determine the "Net" at the close of escrow. In order to do this, he will look over the terms of the contract, as well as ownership information, such as your mortgage payoff, insurance and/or tax proration. To find out how much money you'll clear from the sale of your house, itemize and add up your closing costs, then subtract that amount from the sale price of your house.
Here is a list of potential closing costs you may incur as a Seller:
Mortgage Payoff
Seller Contribution (if applicable)
Prorations for Taxes
Prorations for Association Dues / Utility Dues
Title Policy Fees
Home Warranty
Septic / Well Certification
HOA Transfer Fees
Brokerage Fees
Your Realtor will go over these costs with you and be able to tell you approximately what you can expect to net at closing.
The Home Inspection Process
A home under contract can be expected to undergo an inspection by the Buyer. These inspections are the most common:
A general home inspection done by a certified home inspector
If relevant, inspections of the septic system, well and property survey will occur.
There will also be a termite inspection to determine the presence of wood destroying organism.
Items normally checked during a home inspection include:
Structure
Foundation
Appliances
Electrical
Heating and cooling systems
Plumbing
Roof and attic.
If any area is an issue, the buyer may ask the inspector to address concerns regarding indoor air quality, previous fire, pests and mold and expansive soil conditions which may cause cracks and foundation problems.
Another "inspection" is usually done by the Buyer prior to closing which is called the walk-through. At that time it will be confirmed that any repairs agreed upon have been completed and that the home is in the same condition as when the offer was written.
Before Moving Checklist
Make arrangements for your utility services. They should be switched off in your current home one day after your move-out date, and they switched on in your new home one day before your move-in date.
Plan on backing up your computers before you move, and determine a way to access your e-mail and be able to pay bills online while your computer is not able to be accessed.
All flammable items that cannot be involved in the move (such as chemicals, aerosol cans, paint) should be disposed of properly.
Require each family member to pack a suitcase with their necessary belongings as if they were going away for two weeks. Their bag should include all toiletries and comfortable attire needed for moving and unpacking.
Check to see if you have uncovered any more items that you want to donate, throw out, or sell. After more packing and sorting, you may have encountered additional items that you do not want and you should donate or discard these items. If needed, arrange a pickup by your chosen charity.
Contact your moving company again right before the move to re-confirm all details. Make sure to verify the moving-day arrival time as well as cell phone numbers and any last-minute scheduling issues.
Schedule a cleaning service to come in and clean after the movers leave. Or you should designate a day for you to return and make sure the house is in order and clean for the new owners' arrival.
And at last, it is time to fondly remember your times spent in this home while anticipating the memories to be made in your new home.
Are you ready to sell your home? Call Thomas Williams at (850) 258-8670 or contact us online to list your property. Our team members have sold over $250 Million in real estate on Florida's panhandle.
We specialize in homes, condos, waterfront properties, golf course homes, foreclosures, commercial real estate, new home construction and property developments. Our service areas encompass prestigious coastal communities in Northwest Florida. This includes Destin, Rosemary Beach, Seaside, Watercolor, Watersound, and Alys Beach. It also includes Panama City Beach, Pensacola Beach, Fort Walton Beach, Okaloosa Island, Navarre Beach, and Santa Rosa Beach. In addition, we serve other popular communities like Niceville and Freeport. They retain the old Florida feel and are close to the beach, bay, and rivers. Learn more about Florida's Emerald Coast.